Shop CoMo local for the holidays.  
The clock is ticking but we've got your back! Get a head start on gifting with a little assistance from all of us here on The Loop. We've pulled together some gift ideas that let those on your list know that you care and appreciate them this season and every other.
Created in CoMo
If you missed our Holiday Maker Market, no worries! Check out our online directory of local makers and artisans to find a hostess gift, a holiday card, or a piece of jewelry for mom.
MIZ-ZOU!
Why not give the sports fan in your life a year-round reminder of their love for the hometown team? Hockman Interiors has opened a new shop at Parkade Plaza full of great gifts for sports fans, grads, and Mizzou Moms. Find all our Loop shops at our online business directory, including women and minority owned businesses. 
A little night music.
The Dive Bar is hands down our favorite honky tonk in town. They've got live music all weekend and all sorts of holiday celebrations coming soon. In the mood for something involving costumes? Check out Arch and Columns for some awesome theme parties. Find all the Loop activities at our event calendar. 
Dinner is on us.
Putting together a holiday meal for the family is quite the project so why not let us take over a night or two? Even better, we've got a nice variety of ethnic food--Mexican, Peruvian, Syrian, Indian--if you're craving something besides turkey and ham. So come let us take care of you one night. Check out our listing of Loop restaurants and CoMo Cooks clients.
Santa Paws
You can't go wrong spoiling someone's pet--even those without paws! Stop by the new Hockman Interiors gift shop for leashes, chew toys and more. Then swing by Columbia Pet Center for all your pet supplies, with a special focus on reptiles and fish.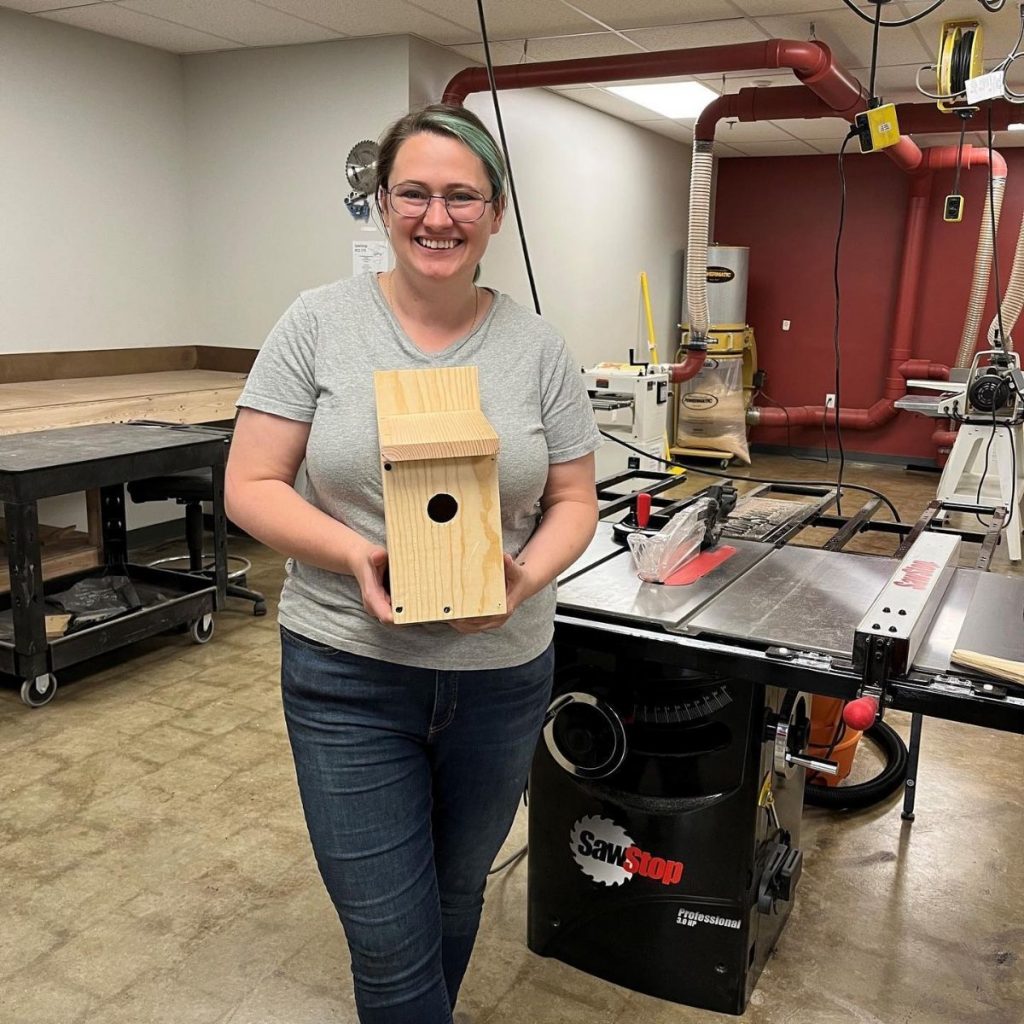 Show some class.
Shopping for someone who loves to learn? Then check out the classes offered at the MACCLab Makerspace, Vidwest Studios, and CoMo Grow Supply. Learn about heat presses, 3D printing, woodworking, photography, screen writing, plant propagation, and more. Find all our maker classes on our calendar and make sure to ask them about gift certificates.
Spruce it up.
It's not to late to fix up that spare bedroom before the in laws come into town! We've got paint, flooring, carpet, tools, furniture and more so if you'd like to freshen up your home, we are here to help. Find all our home improvement stores on our website. 
Sugar & Spice
Have you heard about our amazing shared kitchen, CoMo Cooks? We've got a range of clients--including a collection of bakers and a cohort of chefs cooking up tacos, arepas, tamales, and birria plates. So yes, we're bringing you the sugar and the spice this season. Find all our Como Cooks clients on our website. And if you're looking for some spice in your sugar, check out the Mexican hot chocolate now available at Crazy Good Burritos. 
Naughty & Nice
Sometimes the perfect gift for your partner is one you can both enjoy. Don't be shy--Passions is a place for everyone. The staff at Passions is welcoming, friendly, and knowledgable so you'll be in good hands.
The gift of friendship.
Some times the best gift you can give someone is to share an afternoon with them. Grab a six pack of Waves Cider and the latest gossip and give your best friend a call before the holidays get too crazy.