Exactly four years ago we gathered together local makers, artisans, and chefs to learn how to expand our view of "retail" and support the hidden economy of diverse creators that may not have a place elsewhere. We knew that small-scale manufacturing and small-batch production could bring innovation, creativity, and economic vitality to a long-neglected area like the Business Loop--and in a way that was in keeping with the character of the street and the existing businesses.
Since that day in March of 2019, we worked to identify and support these up-and-coming makers with expert mentoring, educational workshops, and marketing assistance. We also spoke with fantastic local makers, small-batch producers, and artisans who couldn't expand their businesses because space and equipment were outside their budget. Shared spaces are a proven solution which increases inclusion by creating pathways for those left out of traditional funding processes, often women, minorities, and recent immigrants. A shared space reduces the obstacles to starting or expanding a business by charging reasonable membership fees for shared equipment and joint spaces.
We now have three shared spaces on the street to help these local makers grow into small manufacturers. The Loop has become the undisputed Makers Row of Columbia.
MACCLab Makerspace
The MACCLab is a community makerspace located in Parkade Plaza as part of the MACC-Columbia campus at 601 Business Loop 70 West. They offer equipment and classes on a range of skills including wood working, metal working, CNC, laser cutting, vinyl cutting, heat press, embroidery, sewing, quilting, electronics, frameworks, and 3D printing.
This is a collaborative space that brings innovative top-of-the-line equipment and tools to a community workspace for creative entrepreneurs, makers, and small-manufacturers. The unique space allows for makers and doers of many ages and skillsets to develop and improve their trade. The MACCLab comes fully equipped with state-of-the-art machines and tools in a variety of disciplines. The 5,000 sq. ft. space is not restricted to students--this space is for the community at large and offers monthly and annual memberships as well as day passes. They have a variety of classes for those looking to boost their know-how or learn about a new piece of equipment.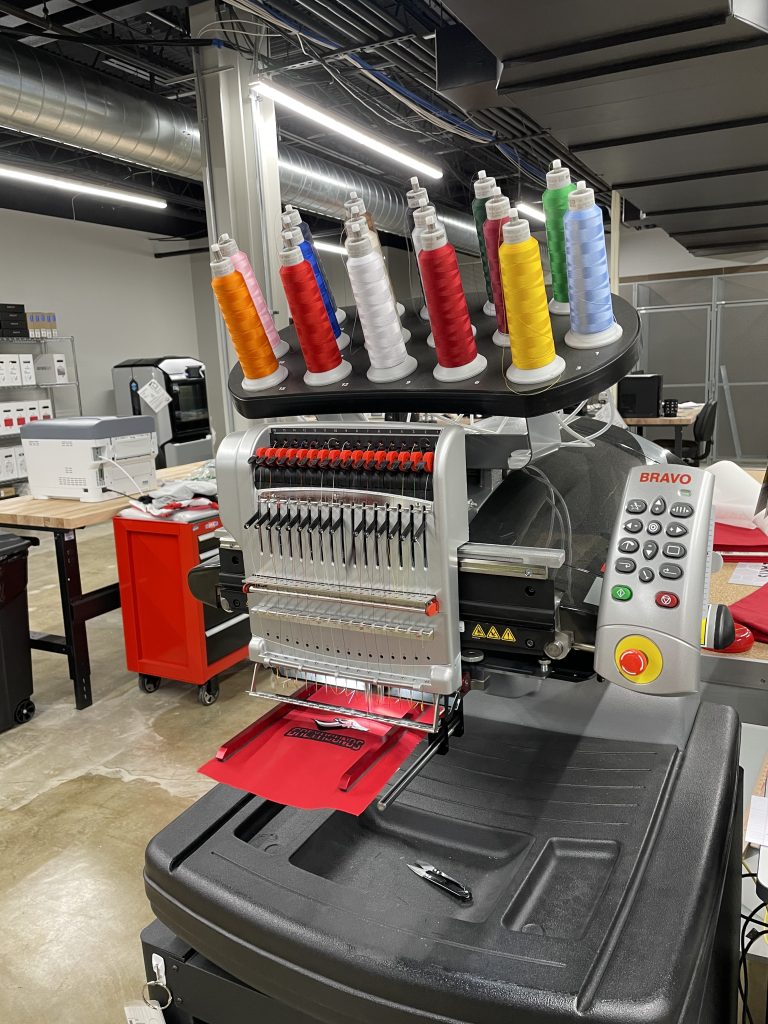 Vidwest Studios
Vidwest Studios is Columbia's one and only community media center, and their mission is simple: make digital media accessible to you. Whether you are an individual or an organization, their memberships are inexpensive and put all of the studio resources right at your fingertips. They have studios for music, radio, podcasts, and video recordings; digital photography resources; and educational workshops and classes. They offer a low-cost, accessible space for local makers and producers and expert mentors to help.
Located at the 1600 Business Loop 70 East, Vidwest Studios is a welcoming not-for-profit space--as well as a community space for classes, film screenings, concerts, and other events.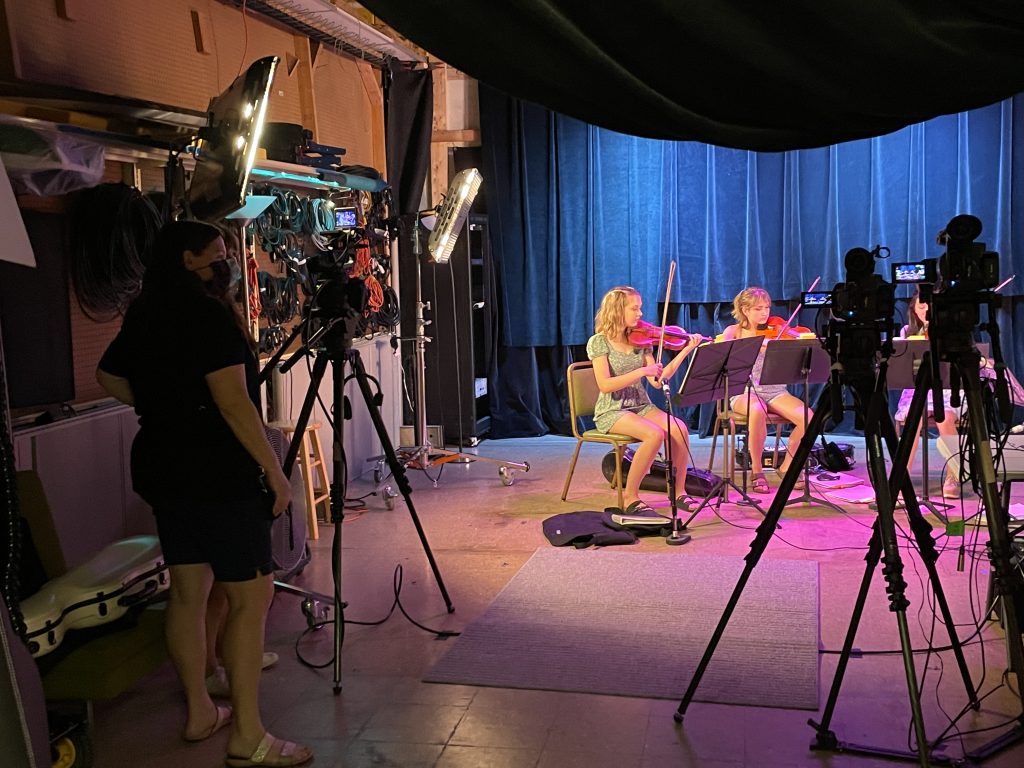 CoMo Cooks Shared Kitchen
We're also excited to share some news from our shared kitchen. After nearly a year of construction, we'll soon be re-opening the CoMo Cooks Shared Kitchen in its new permanent home at 14 Business Loop 70 East. As part of our new kitchen, we'll also be opening The Packing House, a separate space for farmers and growers throughout the Mid-Missouri region to come and process their crops for sale to customers, restaurants, or distributors.
Here at CoMo Cooks, we believe all good cooks deserve a chance to turn their recipes into reality, regardless of background, income, or status. Our mission is to provide accessible, inclusive, and affordable kitchen space for local food-based businesses and small-batch producers. And with this new kitchen, we'll soon have the space to welcome more bakers, chefs, farmers, and food trucks. The Loop CID Board has shown amazing dedication to this kitchen project and we couldn't have done it without assistance from the City of Columbia, the State of Missouri, and countless other supporters.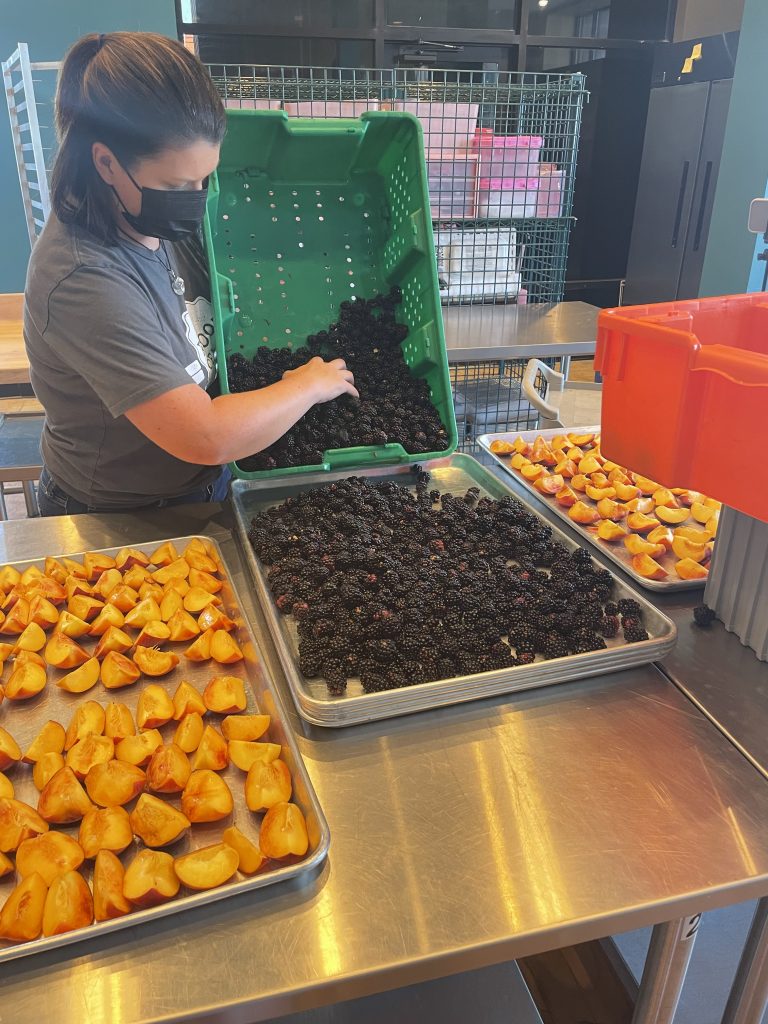 If you're interested in learning more about Makers Row and all our shared spaces, visit www.createcomo.com. There you'll find details on how to sign up for these spaces, other resources for local makers, and an online Makers Directory so you can shop local right here in Columbia.